Julie Progin and Jesse McLin - Founders of Latitude 22N
Wishing to create an original identity and furthering the Tribute brand, designer and artist duo Julie and Jesse have produced a bespoke ceramic collection inspired by Yau Ma Tei. Fuelled by the neighbourhood's unique personality, the collection of blue and white wares features stylised elements of local architecture with a contemporary twist.
On top of that, they've also drawn up and illustrated a fun and beautiful local map of Tribute's neighbourhood. Nearby sights and recommended eats included.
Latitude 22N is a Hong Kong based design company established in 2008, named Latitude to reflect on the diverse backgrounds of the founders and of their collaborative partners, and 22N for the latitude of Hong Kong. All handmade either in their studio in Hong Kong or in small workshops across Asia, Latitude 22N's designs' respect traditional manufacturing methods and looks to nature as an infinite source of inspiration.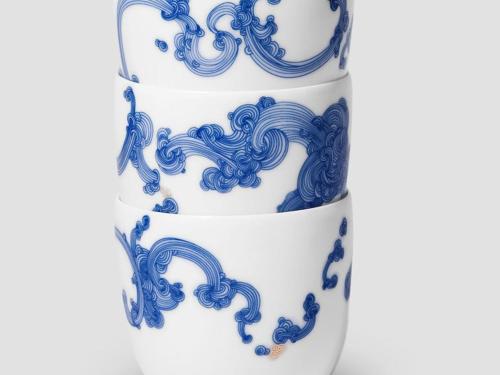 "From day 1 of our collaboration with Tribute we've felt a natural connection with the brand. Delving into Yau Ma Tei's unique personality and working with local features to fuel our designs we've weaved an even stronger relationship to Hong Kong's culture. Creating designs for Tribute has tied in beautifully with Latitude 22N's ways of working and values."
Latitude 22N